The eMorpho is the smallest, fastest, USB-powered single-card MCA currently on the market. At only 2-inch diameter, and a very competitive price, the eMorpho is an ideal solution for standalone and embedded applications. The device is entirely controlled and powered through its USB port. Using real time digital signal processing the eMorpho achieves unrivaled processing speed, up to 16 Mcps, and can accommodate any known scintillator.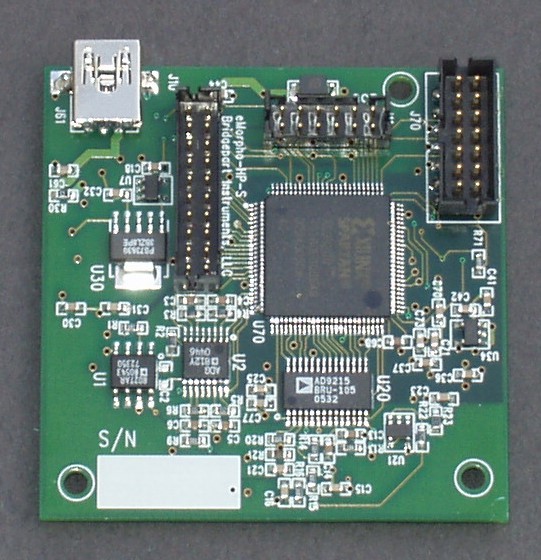 Beyond spectroscopy, the eMorpho offers built-in extended functionality such as waveform capture for diagnostics, real time pulse shape analysis for phoswich detectors and list mode data acquisition for monitoring systems. 13 general purpose I/O lines support daisy-chaining of clocks, triggers and data for use in detector arrays such as radiation portal monitors.
MCA:
4096 x 32 bit
Max rate is 16.5 Mcps
Interface:
USB 1.1 for data and power (0.11 A ... 0.22 A)
Extended
functionality:
Waveform capture
Phoswich support
List mode data
Extendable:
13 GPIO lines
2 clock I/O lines
The TwinBase product line introduces the next generation of advanced embedded power bases. The TwinBase pairs up a high voltage generator with a very low power transistorized high voltage divider to energize the photomultiplier dynodes. This ensures a perfect match between these crucial components creating the best possible system performance.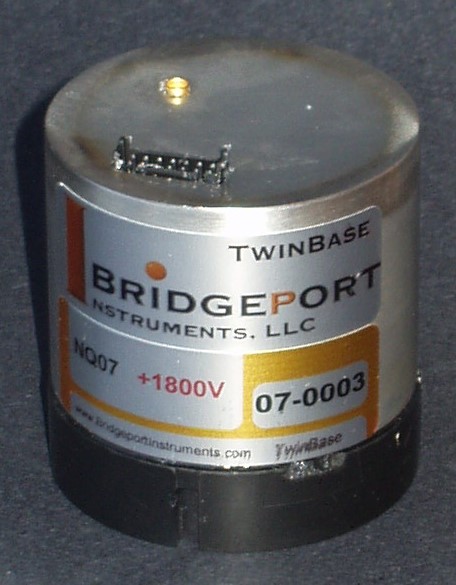 The TwinBase provides exceptional linearity and gain stability while drastically cutting power consumption. The TwinBase is the ideal solution for battery-operated systems that have to perform reliably and with accuracy under high-count rate conditions.
Using the TwinBase eliminates the need for external high voltage supplies and high voltage cables. This reduces system complexity, improves reliability, ruggedness and safety.
HV:
500 V to 2000 V
Transistorized high voltage divider
Control:
Analog, digital, eMorpho
Power:
1.8 V to 16 V
70 .. 150 mW at 1000 V
Standby: 0.1 mA
Very
linear:
Gain drift < 1% at 50ľA PMT anode DC-current
Convenient:
Eliminates external HV-supply and cables
The R2D nuclear radiation sensor utilizes a matched scintillator crystal and photomultiplier combination, powered by a TwinBase and read out by an eMorpho digital MCA. The R2D sensors use a single USB interface for both, data and power. All components have been selected and designed to optimize system performance.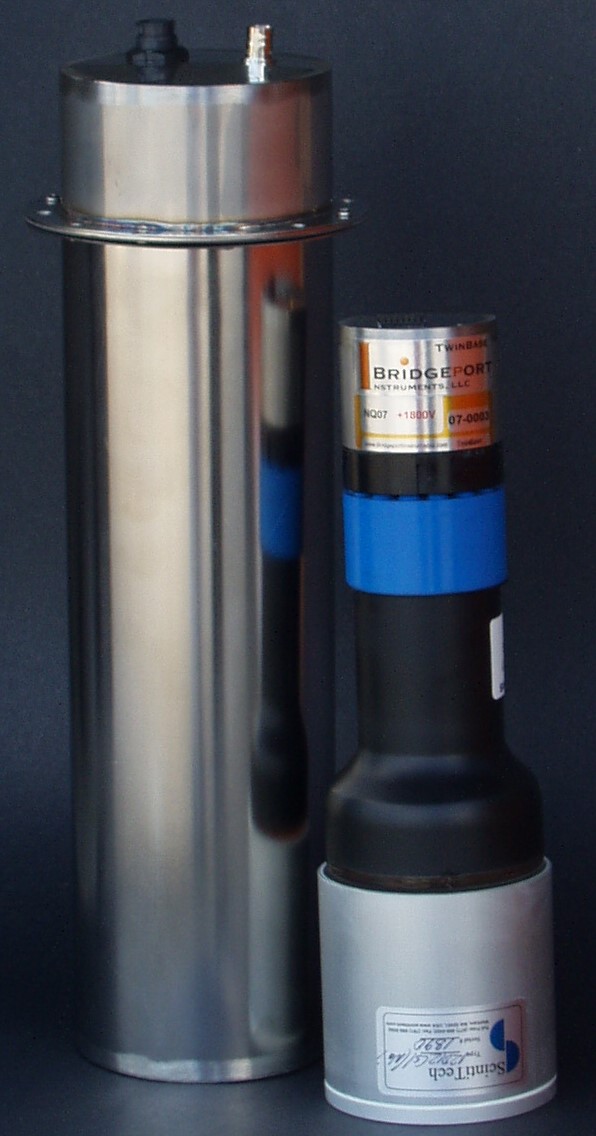 The R2D delivers stable and precise high-speed spectroscopy even in intense radiation environments, reducing operating costs associated with measurement time. The sensors are delivered with calibration data and a unique identifier stored in non-volatile memory. As there are no manual adjustments necessary, sensors can be deployed by minimally trained personnel.
The R2D sensors are sold with a variety of crystals, such as NaI(Tl) and CsI(Na), suitable to different application. All sensors are fully characterized at the factory and carry a performance guarantee. The sensors have built-in support for array applications, such as radiation portal monitors. The combination of these features makes the R2D an outstanding solution for a wide range of applications.
Components:
Detector core and housing
Embedded power base
Embedded eMorpho MCA
Performance:
Designed for spectroscopy
NaI(Tl) for low cost and high speed
CsI(Na) for highest stopping power
Inquire about LaCl3 and LaBr3